The Checkers wrapped up a tough road trip with a sweep at the hands of the Hershey Bears before returning home for a much needed home stand.
Week in Review
Team Statistics
Overall record

21-14-1

Home record

10-5-1

Road record

11-9-0

Last weeks' record

0-2-0

Last 10 games

5-5-0

Division Standings

4th

Conference Standings

7th

League Standings

10th
Hershey 5, Checkers 1
Heading to Hershey for the first time this season, the Checkers battled through a deadlocked first period before a Jake Chelios tally midway through the middle frame nabbed them the lead. The Bears would draw back even a minute later, then jumped ahead in the waning moments of the period to start a roll of their own. Hershey would score twice more to go ahead 4-1 with half a period to go and force the Checkers into some drastic moves. Charlotte pulled their goalie with over five minutes to play in hopes of sparking a rally, but the move would backfire, with Hershey skating away with the convincing victory.
Full recap
Hershey 3, Checkers 0
Charlotte's offensive drought rolled over into the next night's rematch, as the Checkers were unable to solve Hershey netminder Vitek Vanecek, who denied all 29 shots he was faced with. On the other side, Riley Barber gave the Bears an early lead less than 90 seconds into the contest, one that they would hang on to for the remainder of regulation. Hershey would add two more tallies to cushion their lead and come away with the weekend sweep of Charlotte.
Full recap
Three Stars Of The Week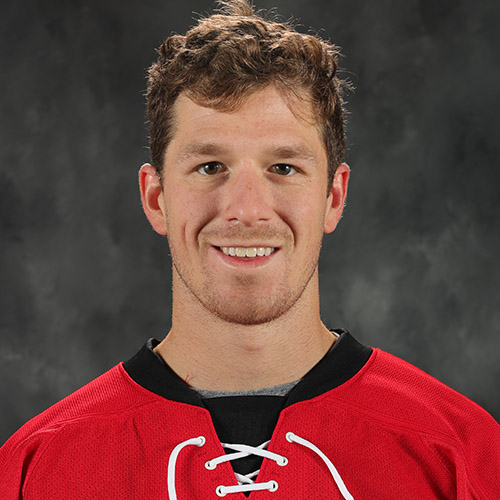 3rd Star
Andrew Miller
0g, 1a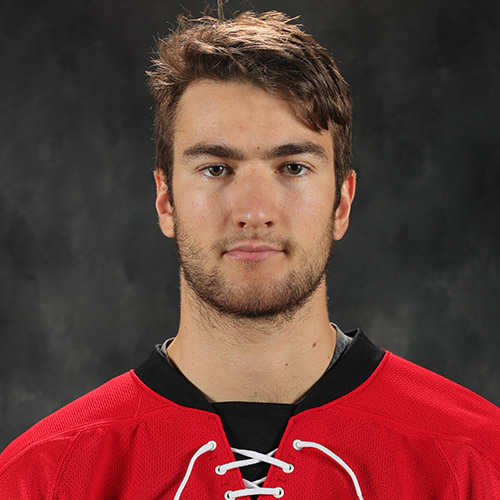 2nd Star
Nicolas Roy
0g, 1a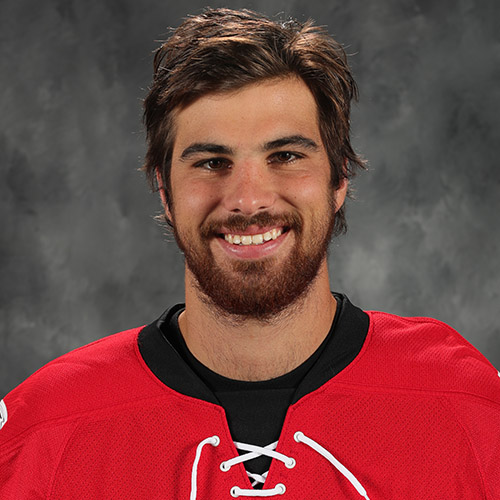 1st Star
Jake Chelios
1g, 0a
Notables
ROAD WEARY
The Checkers are returning home after a tough road trip in which the club go 1-4-0 through Binghamton, Lehigh Valley and Hershey. By points percentage, this marks the worst of Charlotte's five road trips so far this season, though the win in Lehigh Valley on Dec. 30 helped the team avoid matching the four-game losing streak that occurred during the latter half of November's trek.
Charlotte, which is now 3-8-0 over its last 11 road games, is 11-9-0 away from home this season, with those nine road losses tied for the most in the conference.
MISSING OFFENSE
Last Week's News
It's no secret that it has been Charlotte's offense propelling the team through the first half of this season, but this recent slump has seen that attack largely absent. Despite still ranking second in the AHL in terms of goals per game, the Checkers have scored two or fewer goals in four of their last five games, all of which have been losses. Prior to that, the Checkers had been held to two or fewer goals in consecutive games just once – back-to-back losses on the road in Springfield in mid-November.
The Checkers are 2-8-1 this season when scoring two or fewer goals.
POWER OUTAGE
This recent string of road losses also showcased just how important Charlotte's power play has been this season. The Checkers failed to convert on the man advantage in four of the five games during this most recent road trip, all of which ended in losses. Charlotte's power play, which ranks as the third-best in the AHL, has only gone scoreless 13 times all season, with the team going 4-8-1 in those instances.
STINGY ON SHOTS
The Checkers have locked down their opponents' shooting chances as of late. They have allowed 23 or fewer shots on goal in five of the last nine contests, jumping up to third in the AHL rankings. Charlotte is 8-5-0 overall in games where the team's opponent registers 23 or fewer shots, but are 1-3-0 in the four most recent instances. In those three losses, the Checkers have allowed five goals on 18 shots, six goals on 19 shots and five goals on 23 shots.
ROY WOWS
While Warren Foegele has been taking most of the headlines, Nicolas Roy is quietly putting together a very strong rookie campaign. The first-year pro ranks fifth on the team in scoring, while his 15 helpers lead all team rookies and rank fourth overall. Roy has been especially strong as of late, notching eight points in his last eight games.
Ranks
Andrew Miller is tied for seventh in the AHL in scoring (34) and is tied for fifth in assists (25)
Valentin Zykov leds the league in goals (19), is tied for the league lead in power-play goals (11) and ranks second in shooting percentage (31.1)
Warren Foegele is tied for second among league rookies and tied for fifth in the AHL in goals (17), leads the league in shorthanded points (6), is tied for the league lead in shorthanded goals (4), ranks sixth among league rookies in points (27) and ranks third among rookies in shooting percentage
Philip Samuelsson is tied for third in the AHL in plus-minus (+22)
Alex Nedeljkovic is tied for third in the AHL in wins (14)
Nicolas Roy is tied for second among league rookies in shorthanded goals (2) and is tied for 17th in scoring
Trevor Carrick is tied for third among league defensemen in assists (18), ranks second in power-play assists (14) and is tied for fourth in power-play points (14)
INJURIES
Sergey Tolchinsky missed three games starting 12/30
Patrick Brown missed one game starting 1/8
Transactions
Incoming
Jan. 3: (C) Aleksi Saarela assigned to Charlotte (AHL)
Outgoing
Jan. 3: (C) Mitchell Heard assigned to Florida (ECHL)
Coming Up
Friday, Jan. 12 at 7:15 pm - Checkers vs. Toronto
Hockey Fights Cancer Night presented by Hendrick Acura
Husqvarna Homegrown Series - featuring locally inspired food and merchandise from the best our community has to offer
Saturday, Jan. 13 at 6 pm - Checkers vs. Toronto
NASCAR Night presented by K1 Speed - Ryan Newman, Matt DiBenedetto, Corey LaJoie, Michael Annett, Vinnie Miller, Ryan Preece, Regan Smith and Sam Bass to appear and sign autographs before the game.
Slap Shot Saturday presented by Sam's Mart - stick around after the game to take a shot on the ice
WSOC's Steve's Coats for Kids - bring a new or gently-used coat to donate at the game and receive a free ticket for Sunday, Feb. 18
By the Numbers
| | | | |
| --- | --- | --- | --- |
| CATEGORY | RECORD | AHL RANK | LAST WEEK |
| Power play | 22.1% | 4th | 3rd |
| Penalty kill | 82.3% | t-16th | 17th |
| Goals per game | 3.61 | 2nd | 2nd |
| Shots per game | 30.08 | 18th | 17th |
| Goals allowed per game | 3.06 | t-15th | t-13th |
| Shots allowed per game | 27.56 | 3rd | 4th |
| Penalty minutes per game | 12.72 | 9th | t-9th |
| | |
| --- | --- |
| CATEGORY | LEADER(S) |
| Points | Andrew Miller (34), Valentin Zykov, Warren Foegele (27) |
| Goals | Valentin Zykov (19), Warren Foegele (17), Aleksi Saarela (13) |
| Assists | Andrew Miller (25), Trevor Carrick (18), Nicolas Roy (15) |
| Power play goals | Valentin Zykov (11), Aleksi Saarela (6), Patrick Brown, Andrew Poturalski (4) |
| Shorthanded goals | Warren Foegele (4), Nicolas Roy (2) |
| Game-winning goals | Andrew Poturalski, Valentin Zykov, Warren Foegele (4) |
| Shots on goal | Aleksi Saarela (83), Warren Foegele (74), Andrew Poturalski (65) |
| Penalty minutes | Zack Stortini (48), Trevor Carrick (44), Patrick Brown (40) |
| Plus/minus | Philip Samuelsson (+22), Roland McKeown (+20), Warren Foegele (+14) |
| Wins | Alex Nedeljkovic (14) |
| Goals-against average | Alex Nedeljkovic (2.85) |
| Save percentage | Jeremy Smith (.902) |