With a restocked roster, the Checkers returned to Bojangles' Coliseum and continued to claw their way back into the playoff race with a pair of crucial wins over the weekend.
The Checkers won't have much time to dwell on those wins, however, as the home stand continues with a busy four-game week ahead.
Week in Review
Team Statistics
Overall record

24-23-4

Home record

17-6-1

Road record

8-18-3

Last week's record

2-0-0

Last 10 games

6-3-1

Division Standings

5th

Conference Standings

10th

League Standings

19th
Checkers 5, Cleveland 4 (OT)
Returning back home to start a six-game home stand, the Checkers kept their winning ways going with a tight overtime victory against the defending Calder Cup champs. After the Monsters jumped ahead to a 1-0 lead after 20 minutes of play, the two squads traded goals until the visitors carried a two-goal advantage in the latter parts of the third. The Checkers would rally, however, with Levko Koper battling down low and putting in a puck from below the goal line followed less than a minute later by a tally from Brendan Woods in his first game back from injury to send the contest to overtime. The Checkers wasted no time in the extra period, with newcomer Danny Kristo feeding Andrew Poturalski on a two-on-one for his second goal of the game, lifting Charlotte to a 5-4 win.
Full recap
Checkers 6, Cleveland 1
The Checkers kept their momentum going in the next night's rematch, but the Monsters had no answer. Jake Chelios and Dennis Robertson each pitched in a goal from the blue line in the first, then the Checkers poured it on with a trio of tallies within the first three minutes of the middle frame. The Monsters would break up Daniel Altshuller's shutout bid with a late tally in the period, but that would be all they could muster. A Lucas Wallmark blast in the third would be the final nail and secure a lopsided 6-1 victory for Charlotte.
Full recap
Three Stars Of The Week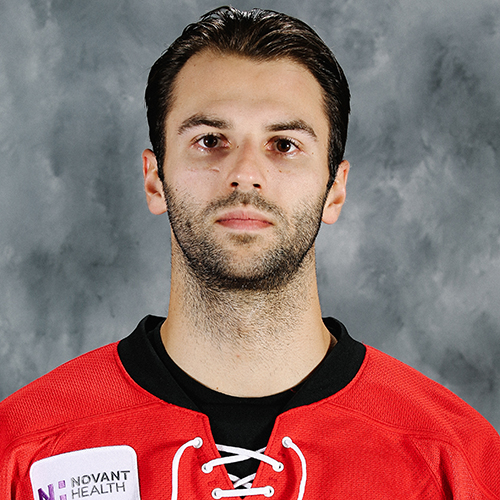 3rd Star
Levko Koper
1g, 2a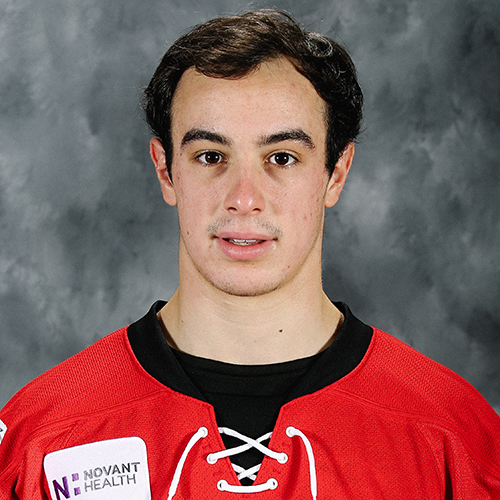 2nd Star
Andrew Poturalski
2g, 1a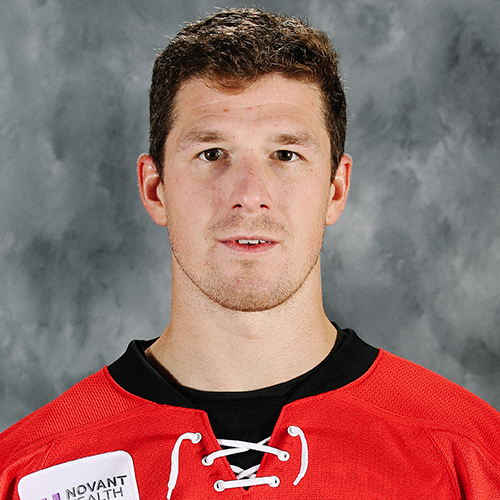 1st Star
Andrew Miller
0g, 5a
Notables
HOME-ICE ADVANTAGE
With another pair of wins at Bojangles' Coliseum over the weekend, Charlotte's home record sits at 17-6-1. That .729 winning percentage on home ice, where they have won seven of their last eight games, is the sixth-best such mark in the league.
The team's best-ever points percentage at home for an entire season is .613, set in the 2010-11 season. The good news for the Checkers is that 14 of their final 23 games this season will be played at home.
GAINING GROUND
With a 6-3-1 mark over their last 10 games, the Checkers are back within striking distance of the final playoff spot in the Central Division. By taking three of a possible four points from them over the weekend, the Checkers now trail Cleveland by just one point, but with one game in hand they have identical point percentages. Currently in the final playoff spot is Iowa, who sit six points ahead of the Checkers but have played three more games. This week will see that change, as the Checkers will play four games between now and Sunday compared to the Wild's one.
OFFENSE CATCHES FIRE
Despite still ranking in the bottom third of the league's rankings, the Checkers appear to have turned a corner on the offensive front. With their six-goal outburst on Saturday, the Checkers have now eclipsed the four-goal mark in each of their last three games. So far this season Charlotte has reached that mark 14 times, but have only done it in consecutive games one other time, on Nov.10 and 11. Over that three-game stretch, the Checkers have totaled 15 goals.
IT'S MILLER TIME
After suffering an injury that sidelined him for more than a month earlier this season, Andrew Miller appears to have found his scoring groove in a big way as of late.
In the three games since Feb. 19, Miller has racked up a whopping eight points (1g, 7a), more than any other player in the AHL over that time span. Half of those points came in Saturday's game, when Miller notched a career-high four helpers in the Checkers' blowout victory.
GOING STREAKING
Last Week's News
With the feed on Dennis Robertson's first period goal Saturday night, Andrew Poturalski is now currently in the midst of an eight-game point streak, breaking Brock McGinn's (technically still active) mark for the longest by a Checker this season.
The longest point streak in franchise history is 12 games, set by Ryan Murphy in the 2013-14 season. Should Poturalski pick up a point Tuesday against Milwaukee, he would become just the third player in franchise history to record a nine-game point streak, alongside Murphy and Bobby Sanguinetti, who rang up an 11-game point streak in 2011-12.
FRESHMAN PHENOMS
Along with leading the team in goals and points, rookie forwards Andrew Poturalski and Lucas Wallmark are zeroing in on the Checkers' record book.
Poturalski's team-leading 38 points are already the third-most in franchise history by a rookie. With 23 games remaining on the slate, the forward needs one more to match Victor Rask's 2013-14 effort and 19 more to catch Zac Dalpe's team record.
Wallmark, on the other hand, needs just four goals over the last 23 games to tie the franchise rookie record, also set by Dalpe.
BICKELL RETURNS TO THE ICE
When he took the ice Saturday for the Checkers, it marked the first game action for Bryan Bickell since Oct. 30, when he was diagnosed with multiple sclerosis. The veteran forward, who had been skating with Carolina for several weeks before being assigned to Charlotte earlier this week, lined up as the fourth line left winger and picked up an assist on Kris Newbury's third period goal.
KRISTO FITTING IN
After being acquired by Carolina in a trade with Pittsburgh earlier this week, Danny Kristo stepped straight into the lineup and contributed for the Checkers this weekend.
The fourth-year pro picked up a pair of assists in his debut Friday, including feeding Andrew Poturalski with a slick cross-ice feed for the overtime winner.
"He did good," said head coach Ulf Samuelsson on Kristo's first weekend. "He's still trying to figure out a few small things with our tactical game plan, but he's a skilled player and he'll adapt quickly."
Ranks
Michael Leighton ranks 4th in the AHL in goals-against average (2.17) and tied for 5th in shutouts (3)
Andrew Poturalski ranks fourth among league rookies in scoring (38) and is tied for fifth in assists (24)
Lucas Wallmark is tied for third among league rookies in goals (19), tied for 14th overall, and tied for 12th among rookies in points
INJURIES
Kyle Hagel missed nine games starting Feb. 3
Patrick Dwyer missed five games starting Feb. 17
Michael Leighton missed four games starting Feb. 18
Transactions
Incoming
Feb. 24: (LW) Bryan Bickell assigned to Charlotte (AHL)
Feb. 23: (RW) Danny Kristo traded from Wilkes-Barre/Scranton (AHL) to Charlotte (AHL)
Outgoing
Coming Up
Tuesday, Feb. 28 at 7 pm - Checkers vs. Milwaukee

Black jersey night presented by Parks Heating and Cooling
March
Wednesday, March 1 at 7 pm - Checkers vs. Milwaukee

Winning Wednesday presented by Farm Bureau Insurance - enjoy $1 Bud Light draughts and get a free ticket to our next Wednesday game on March 22 if we win!
Black jersey night presented by Parks Heating and Cooling
Teacher Appreciation Night presented by Piedmont Natural Gas - educators can get discounted $12 tickets. Contact Alice Garmon at

[email protected]

to make sure your school is included in this program
By the Numbers
| | | | |
| --- | --- | --- | --- |
| CATEGORY | RECORD | AHL RANK | LAST WEEK |
| Power play | 11.2% | 30th | 30th |
| Penalty kill | 81.3% | 19th | 20th |
| Goals per game | 2.62 | 21st | 24th |
| Shots per game | 30.83 | 10th | 10th |
| Goals allowed per game | 2.74 | 8th | t-10th |
| Shots allowed per game | 28.75 | 7th | t-7th |
| Penalty minutes per game | 11.21 | 4th | 5th |
| | |
| --- | --- |
| CATEGORY | LEADER(S) |
| Points | Andrew Poturalski (38), Lucas Wallmark (34), Valentin Zykov (29) |
| Goals | Lucas Wallmark (19), Valentin Zykov (14), Andrew Poturalski (13) |
| Assists | Andrew Poturalski (25), Jake Chelios (19), Andrew Miller (17) |
| Power play goals | Valentin Zykov (4), Andrew Poturalski, Phil Di Giuseppe (3) |
| Shorthanded goals | Five tied (1) |
| Game-winning goals | Eight tied (2) |
| Shots on goal | Phil Di Giuseppe (118), Lucas Wallmark (111), Andrew Poturalski (107) |
| Penalty minutes | Mitchell Heard (53), Connor Brickley (51), Kyle Hagel (48) |
| Plus/minus | Haydn Fleury (+10), Matt Tennyson, Dennis Robertson (+7) |
| Wins | Michael Leighton (11) |
| Goals-against average | Michael Leighton (2.17) |
| Save percentage | Michael Leighton (.921) |