The summer is over and the 2019-20 season is underway, as the Checkers kicked off the new year with a road split.
Week in Review
Team Statistics
Overall record

1-1-0

Home record

0-0-0

Road record

1-1-0

Last week's record

1-1-0

Last 10 games

1-1-0

Division Standings

5th

Conference Standings

9th

League Standings

16th
Hartford 5, Checkers 3
Charlotte's title defense had a rough start as five straight Wolf Pack tallies sunk the Checkers in game one, despite a late push from the visitors.
Full recap
Checkers 4, Springfield 2
The Checkers righted the ship the next night, riding a strong start and snuffing out a rally attempt from the Thunderbirds en route to their first win of the new season.
Full recap
Three Stars Of The Week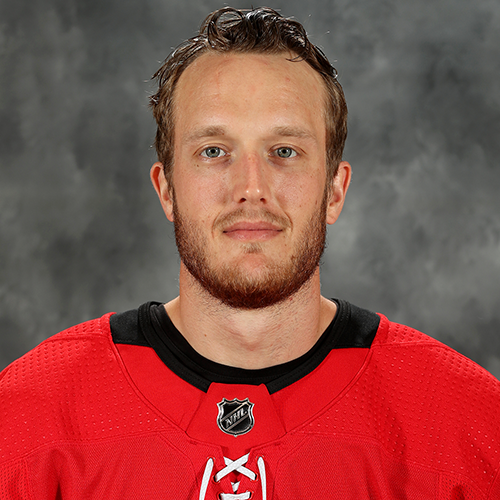 3rd Star
Anton Forsberg
1-0-0, 2.00 GAA, .943 SV%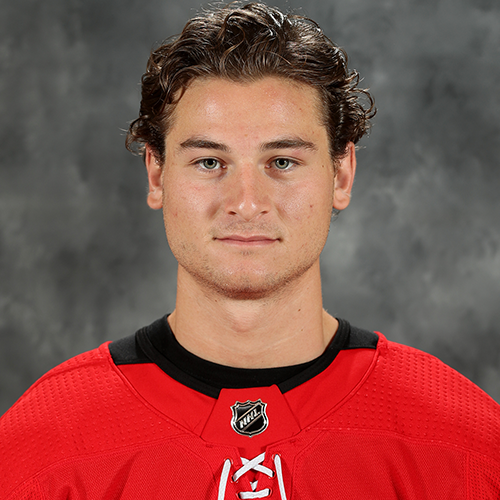 2nd Star
Julien Gauthier
2g, 0a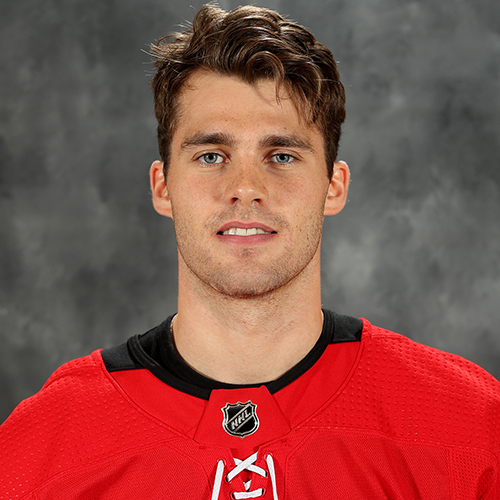 1st Star
Roland McKeown
0g, 4a
FIVE NOTABLES
1) OPENING UP
With Saturday's loss to Hartford, Charlotte fell to 5-4-1 all time in season openers – all of which have come on the road. The Checkers were also the first Calder Cup champion since 2011 to lose their opener the following season.
2) WELCOME BACK KUOKS
After missing the back half of last season due to injury, Janne Kuokkanen suited up for his first game since March 2 on Saturday. Having recorded a point in seven of his last nine games last season, the Finn kept the ball rolling by lighting the lamp on Saturday and then adding an assist on Saturday.
3) NEW GUYS CHIP IN
Playing in their first games in a Checkers sweater, Dave Gust, Brian Gibbons, Hunter Shinkaruk and Chase Priskie all recorded a point on Saturday. Add in a goal by Anthony Louis on Sunday and five different skaters notched their first points as a Checker over the weekend.
4) CAPTAIN Q
Roland McKeown was named the sixth captain in Checkers history last week and then turned in a dominant two games to open the season. The blueliner tallied four assists over the weekend, including a career-high three in Sunday's win alone.
5) SPECIAL TEAMS SOAR
It's a small sample size, but Charlotte's special teams have looked strong through the first two games of the season. The Checkers have been on the power play six times thus far and lit the lamp on three of them, while also killing 10 of their own 11 penalties, including a perfect 7-for-7 showing on Sunday against a Springfield team that boasted the league's best power play last season.
RANKS
Roland McKeown leads the AHL in assists (4) and is tied for the lead in points (4), powerplay assists (2) and power-play points (2)
Julien Gauthier is tied for second in the AHL in goals (2)
Anton Forsberg is tied for 10th in the AHL in goals-against average (2.00)
Jake Bean is tied for second among league defensemen in points (2) and assists (2)
INJURIES
Stelio Mattheos - Missed two games starting 10/5
Spencer Smallman - Missed two games starting 10/5
Max McCormick - Missed two games starting 10/5
Transactions
Incoming
Outgoing
Coming Up
Friday, Oct. 11 at 7 p.m. - Checkers vs. Bridgeport
Opening Night and Championship Banner Raising
Calder Cup mini banner giveaway
College Night presented by Hendrick Acura - get $15 best available tickets with your valid college email address when purchasing online.
Saturday, Oct. 12 at 6 p.m. - Checkers vs. Bridgeport
Oktoberfest - package including a discounted Gold Section ticket located near center ice, a 12 oz. Oktoberfest beer at the game, a Calder Cup Championship hat, and collectible boot beer cup now available online
By the Numbers
| | | | |
| --- | --- | --- | --- |
| CATEGORY | RECORD | AHL RANK | LAST WEEK |
| Power play | 50.0% | 2nd | N/A |
| Penalty kill | 90.9% | 13th | N/A |
| Goals per game | 3.50 | t-10th | N/A |
| Shots per game | 34.50 | 7th | N/A |
| Goals allowed per game | 3.50 | t-21st | N/A |
| Shots allowed per game | 29.00 | t-14th | N/A |
| Penalty minutes per game | 12.00 | t-12th | N/A |
LEADERS
| | |
| --- | --- |
| CATEGORY | LEADER(S) |
| Points | Roland McKeown (4), Five tied (2) |
| Goals | Julien Gauthier (2), Five tied (1) |
| Assists | Roland McKeown (4), Jake Bean, Brian Gibbons (2) |
| Power play goals | Julien Gauthier, Morgan Geekie, Dave Gust (1) |
| Shorthanded goals | None |
| Game-winning goals | Anthony Louis (1) |
| Shots on goal | Julien Gauthier (8), Morgan Geekie (7), Four tied (5) |
| Penalty minutes | Gustav Forsling, Julien Gauthier, Brian Gibbons (4) |
| Plus/minus | Six tied (+1) |
| Wins | Anton Forsberg (1) |
| Goals-against average | Anton Forsberg (2.00) |
| Save percentage | Anton Forsberg (.943) |