The Checkers stayed hot at home over the weekend, beating the Stockton Heat on back-to-back nights to continue their second-half resurgence.
They'll now hope to keep that momentum going on the road as they get set to begin a tough three-in-three set in Milwaukee and Rockford starting Friday.
Week in Review
Team Statistics
Overall record

22-23-3

Home record

15-6-1

Road record

7-17-2

Last week's record

2-0-0

Last 10 games

6-3-1

Division Standings

6th

Conference Standings

13th

League Standings

22nd
Checkers 3, Stockton 1
After allowing the game's first goal late in the opening period, Michael Leighton (26 saves) and the Checkers shut the door the rest of the way and got goals from Dennis Robertson, Phil Di Giuseppe and Patrick Brown to top the Stockton Heat by a 3-1 score on Friday. The victory was the first against Stockton this season, with the Heat taking both games in California during the team's trip out west that began in late December.
Full recap
Checkers 3, Stockton 0
Michael Leighton added to his all-time AHL record with his 49th career shutout as the Checkers blanked Stockton by a 3-0 score during their annual Pink in the Rink event on Saturday. Leighton, who made 23 saves, also pulled into a tie for fifth on the league's all-time wins list with his 232nd career victory. Connor Brickley, Trevor Carrick and Lucas Wallmark scored for Charlotte, which won its third straight game and improved to 15-6-1 at Bojangles' Coliseum this season.
Full recap
Three Stars Of The Week
3rd Star
Jake Chelios
0g, 2a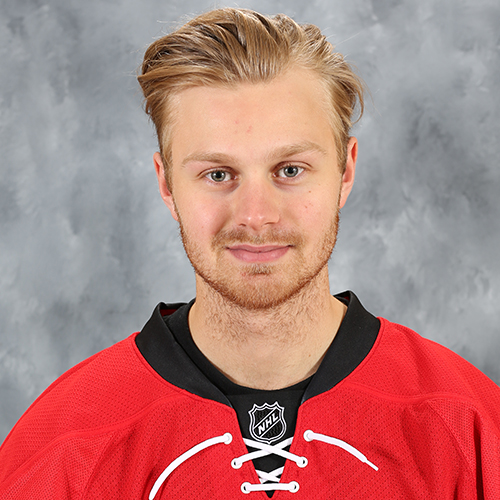 2nd Star
Lucas Wallmark
1g, 1a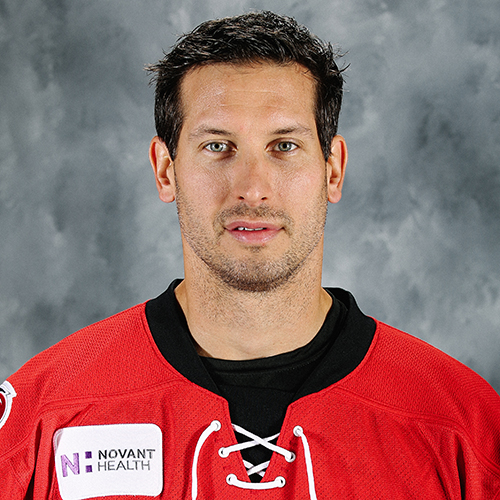 1st Star
Michael Leighton
2-0-0, 1 SO
Notables
ON THE RISE
Last weekend's back-to-back victories improved the Checkers' record to 9-3-1 since Jan. 10. In doing so, the Checkers have pulled themselves up from the eighth and final spot in the Central Division standings up to their present position of sixth. With the top four teams in each division qualifying for the postseason, the Checkers' immediate competition is No. 4 Iowa, which holds a 10-point lead over Charlotte with three additional games played, and No. 5 Cleveland, which holds a five-point lead with one fewer game played.
GOING STREAKING
The Checkers have posted three separate three-game win streaks since Jan. 10, including the active streak they'll take into this weekend's road games. Charlotte has not won more than three in a row since stringing together six consecutive victories from Oct. 28-Nov. 11.
HOME SWEET HOME
With two more victories over the weekend, the Checkers are now 15-6-1 within the friendly confines of Bojangles' Coliseum this season. The team's .705 points percentage at home, where they have won five of their last six contests, is the fifth-best mark in the league. The team's best-ever points percentage at home for an entire season is .613, set in the 2010-11 season.
DANGERS OF THE ROAD
Wallmark Gaining Confidence in North America Read More
Last Week's News
Meanwhile, the Checkers' .308 points percentage on the road (7-17-2) ranks 29th of 30 AHL teams and is on track to be lowest of the team's seven AHL seasons (.368 in 2014-15). The team has enjoyed more success away from home of late, however, having won three of its last five road games, all of which were against teams currently in playoff position.
LEIGHTON ADDS TO HISTORY
Checkers goaltender Michael Leighton stopped 49 of 50 shots he faced over the weekend, including his 49th career shutout on Saturday that added to his all-time AHL record. Also on Saturday, Leighton picked up his 232nd career victory to tie Frederic Cassivi for fifth on the league's all-time list. Leighton's next move up the wins chart would be to catch fourth-place Harvey Bennett (260).
Since returning from his latest NHL stint with Carolina, Leighton has started four consecutive games. He is now tied for second in the AHL with a 2.17 goals-against average, is eighth with a .921 save percentage and is tied for third with three shutouts.
ON THE WALL-MARK
Reigning AHL Rookie of the Month Lucas Wallmark added to his point total with a goal and an assist over the two-game set with Stockton. For the season, Wallmark now leads the Checkers and ranks tied for fourth among AHL rookies with 16 goals, half of which have come in his last 13 games since Jan. 10. Wallmark's goal total ties him with countryman Victor Rask (2013-14) for the second-most by a Checkers rookie in a single season. Zac Dalpe holds the top spot with a 23-goal performance that was part of an AHL All-Rookie campaign in 2010-11, something Wallmark has 28 games left to match or surpass.
DWYER HITS 800
Checkers forward Patrick Dwyer played his 800th professional game on Saturday, 337 of which were played in the AHL. Of players on the current roster, only Kris Newbury, who recently became just the 37th player to play 800 AHL games, has played more professional contests (890). Aside from those two, Michael Leighton (617) and Kyle Hagel (453) are the only Checkers player to play more than 400 professional contests.
CHELIOS LENDS HELPING HAND
Jake Chelios' two helpers on Saturday continued a quiet but impressive run that has seen him post 10 assists in his last 13 games. During that time, Chelios, who now ranks second on the team with 18 assists for the season, has posted multiple helpers on three separate occasions. The fourth-year pro, who is under an NHL contract for the first time this season, leads all Charlotte blueliners with 20 points.
PLUS PLAYERS
Rookie defenseman Haydn Fleury leads the Checkers with a plus-11 rating this season thanks to a run that his seen him go plus-11 over his last eight games dating back to Jan. 21. During that time, Fleury has posted a positive rating in all but one game (even on Jan. 22) and has posted a positive rating in six consecutive games since Jan. 27. The seventh overall NHL draft choice in 2014 is now tied for fifth among AHL rookie defensemen in plus/minus.
Meanwhile, fellow Checkers defenseman Dennis Robertson has also enjoyed a quick rise up the plus/minus chart, having gone plus-10 over his last 18 games. Since Dec. 18, Robertson has posted an even or positive rating in all but one game (minus-1 on Jan. 28) and now ranks third on the team with a plus-6 rating for the season.
POWERING UP
Though the Checkers' power play still ranks last in the AHL at 10.7 percent, it has shown recent signs of life by converting twice in its last three games. Prior to that, the Checkers had gone seven consecutive games without scoring on the man advantage (0-for-23). Charlotte has not scored power-play goals in consecutive games since Dec. 13-14 – something it will have an opportunity to do on Friday.
THREE IN THREE
This weekend's games (Friday at Milwaukee, Saturday at Rockford and Sunday at Milwaukee) will mark the Checkers' second and final time playing three games in three nights this season. The first on Nov. 10-12 produced two wins in Iowa before the team fell on day three in Rockford. In their last three sets dating back to last season, the Checkers won the first game all three times but have a combined 1-3-2 record in games two and three.
INJURIES
Brendan Woods missed 42 games starting Nov. 2
Sergey Tolchinsky missed four games starting Jan. 27
Kyle Hagel missed four games starting Feb. 3
Transactions
Incoming
Outgoing
Feb. 7: (G) Daniel Altshuller assigned to Florida (ECHL) from Charlotte
Coming Up
Friday, Feb. 17 at 8 pm - Checkers at Milwaukee

Saturday, Feb. 18 at 8 pm - Checkers at Rockford

Sunday, Feb. 19 at 4 pm - Checkers at Milwaukee

By the Numbers
| | | | |
| --- | --- | --- | --- |
| CATEGORY | RECORD | AHL RANK | LAST WEEK |
| Power play | 10.7% | 30th | 30th |
| Penalty kill | 80.9% | 18th | 22nd |
| Goals per game | 2.48 | 26th | 29th |
| Shots per game | 30.6 | 10th | 10th |
| Goals allowed per game | 2.69 | 8th | 12th |
| Shots allowed per game | 28.6 | 6th | t-8th |
| Penalty minutes per game | 11.4 | 5th | 6th |
| | |
| --- | --- |
| CATEGORY | LEADER(S) |
| Points | Andrew Poturalski (31), Lucas Wallmark (28), Valentin Zykov (21) |
| Goals | Lucas Wallmark (16), Valentin Zykov (11), Three tied (9) |
| Assists | Andrew Poturalski (22), Jake Chelios (18), Sergey Tolchinsky (14) |
| Power play goals | Valentin Zykov (4), Five tied (2) |
| Shorthanded goals | Five tied (1) |
| Game-winning goals | Six tied (2) |
| Shots on goal | Phil Di Giuseppe (116), Lucas Wallmark (100), Two tied (95) |
| Penalty minutes | Connor Brickley, Keegan Lowe (51), Mitchell Heard (49) |
| Plus/minus | Haydn Fleury (+11), Matt Tennyson (+7), Dennis Robertson (+6) |
| Wins | Michael Leighton (11) |
| Goals-against average | Michael Leighton (2.17) |
| Save percentage | Michael Leighton (.921) |