The Checkers turned a corner last week, earning three consecutive victories over teams ahead of them in the standings.
With some momentum built up, the Checkers will look to keep the ball rolling as they continue their longest home stand of the season with four contests this week.
Week in Review
Team Statistics
Overall record

16-20-2

Home record

10-4-0

Road record

6-16-2

Last week's record

3-0-0

Last 10 games

5-5-0

Division Standings

7th

Conference Standings

15th

League Standings

27th
Checkers 5, Milwaukee 1
The Checkers capped off their longest road trip of the season in Milwaukee, and while it took a bit of time to break the ice, the floodgates opened for Charlotte offensively. After Patrick Dwyer kicked things off with a power-play tally midway through the second frame, the Checkers added two more before the horn to build up a 3-1 lead through 40 minutes of play. Things kept rolling for the Checkers, who blew the game wide open with two more markers inside the first four minutes of the third to cruise to a big 5-1 victory. In his lone start for Charlotte before he was released from his PTO, netminder C.J. Motte turned aside 30 shots to pick up the win.
Full recap
Checkers 3, Cleveland 2
Returning to their home ice, the Checkers were able to keep their momentum going as they played host to the defending Calder Cup champion Cleveland Monsters. Tallies from Andrew Poturalski and Patrick Brown gave Charlotte the lead twice during regulation, but both times saw the Monsters erase said lead, including knotting the game midway through the third to send the contest into overtime. Neither side could find the back of the net in the extra period, even with the Charlotte earning a power play, and the game would proceed on to the shootout. Both Alex Nedeljkovic and Anton Forsberg stood tall, turning aside the first three shooters they faced to force things to sudden death. Nedeljkovic came up with another key stop, putting the game on the stick of Valentin Zykov, who beat Forsberg with a quick wrister through the five hole to clinch the two points for Charlotte. Aside from his perfect performance in the shootout, Nedeljkovic set a career high by making 42 stops on the way to his fourth win of the year.
Full recap
Checkers 5, Cleveland 3
Things weren't looking good for the Checkers in the next night's rematch, as the Monsters jumped out to a 3-0 lead midway through regulation. But a power-play strike by Phil Di Giuseppe followed nine seconds later by a goal from the newly assigned Andrej Nestrasil to close out the second gave the Checkers some momentum and they never looked back. Lucas Wallmark evened the score halfway through the period, then Sergey Tolchinsky put the home team out front five minutes later. With Cleveland pressing for an equalizer, the Checkers kept them at bay and potted an empty netter at the buzzer, sealing the 5-3 win, Charlotte's third in a row.
Full recap
Three Stars Of The Week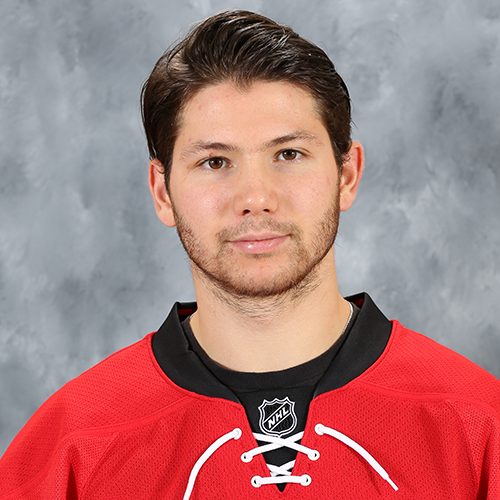 3rd Star
Sergey Tolchinsky
2g, 2a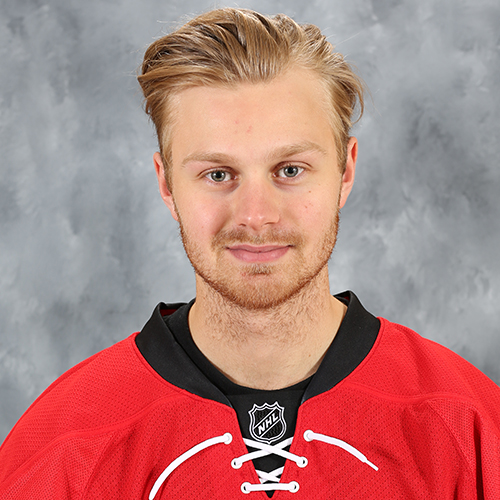 2nd Star
Lucas Wallmark
3g, 1a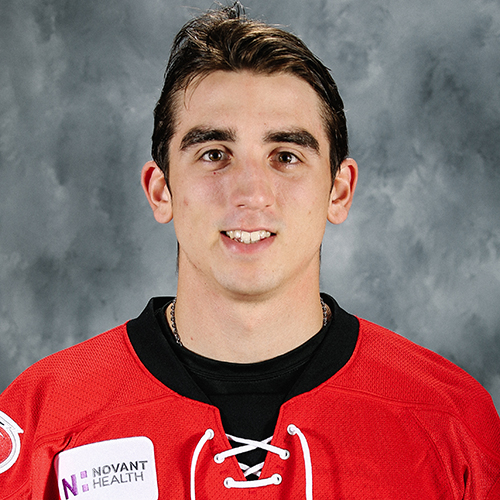 1st Star
Alex Nedeljkovic
2-0-0, 64 saves
Notables
HOME SWEET HOME
Returning after their longest road trip of the season, the Checkers continue to turn in strong play within the friendly confines of Bojangles' Coliseum. The team picked up a pair of big wins against Cleveland this week to move their home record to 10-4-0, giving them the second-highest home winning percentage in the Central Division.
The good news for the Checkers is that their schedule for the second half of the season will see them spend a lot of time in Charlotte, as 24 of the remaining 38 games on the slate are at home.
GOALS GALORE
The Checkers have spent much of the season so far struggling to find the back of the net, but that problem has vanished as of late.
Over the course of their current three-game winning streak, the Checkers have totaled 13 goals, including potting five goals in a game twice. Prior to that outburst, Charlotte had scored two or fewer goals in 15 of their last 18 contests.
The Checkers have been dramatically more successful when able to score more than two goals. They are 14-0-0 in those situations compared to 2-20-2 when falling below that threshold.
TOP TIER SCORING
Nestrasil Excited For Opportunity With Checkers Read More
Last Week's News
A big part of that scoring boom can be attributed to several of the Checkers' high-end scorers catching fire at the same time. Each of the team's top-five scorers this season – Andrew Poturalski, Lucas Wallmark, Sergey Tolchinsky, Valentin Zykov and Phil Di Giuseppe – averaged at least a point per game over the three-game winning streak, with the latter four all putting up four.
NED STANDS ON HIS HEAD
It's been a somewhat bumpy start to the year for Alex Nedeljkovic, but his two performances this past week show what the netminder is capable of. The rookie picked up consecutive wins against his hometown Cleveland Monsters over the weekend, compiling 64 saves in total.
42 of those stops came during a stellar outing for Nedeljkovic on Tuesday. Aside from establishing a new career high in saves, the netminder was perfect in the first shootout of his pro career, denying all four attempts by Cleveland.
SHOOTOUT SUCCESS
The Checkers experienced their first shootout of the season on Tuesday, besting the Monsters. As mentioned above, Nedeljkovic was flawless against the Cleveland shooters. For Charlotte, the only skater able to break through was Valentin Zykov, using a quick wrister to convert on the first shootout attempt of his career.
Ranks
Kyle Hagel is tied for second in the league in major penalties (6)
Despite being currently on the Hurricanes' roster, Michael Leighton is tied for seventh in the AHL in goals-against average (2.17)
Andrew Poturalski is tied for 9th among league rookies in scoring (24)
Lucas Wallmark is tied for 8th among league rookies in goals (11) and tied for 18th in points (21)
Injuries
Brendan Woods missed 32 games starting Nov. 2
Andrew Miller missed 12 games starting Dec. 17
Kris Newbury missed two games starting Jan. 13
Transactions
Incoming
Jan. 12 - Alex Nedeljkovic recalled by Charlotte
Jan. 10 - Andrej Nestrasil assigned by Carolina
Outgoing
Jan. 12 - C.J. Motte released from PTO
Jan. 12 - Josh Wesley assigned to Florida
Coming Up
Tuesday, Jan. 17 at 7 pm - Checkers vs. Milwaukee

NOTE: THIS GAME IS SOLD OUT

1950s Night - a tribute to the start of Charlotte hockey in the 1950s. Throwback pricing on tickets and concessions! Learn more
Black jersey night presented by Parks Heating and Cooling
Wednesday, Jan. 18 at 7 pm - Checkers vs. Milwaukee

Winning Wednesday presented by Farm Bureau Insurance - enjoy $1 Bud Light draughts and get a free ticket to our next Wednesday game on March 1 if we win!
College Night presented by Hendrick Acura - save on tickets by using your valid college email address! Click here for info.
Black jersey night presented by Parks Heating and Cooling
Sunday, Jan. 22 at 1 pm - Checkers vs. Tucson


Postgame skate presented by Novant Health (players will not attend)
Family Night - save $45 (40 percent) on groups of four tickets when purchasing online!
By the Numbers
| | | | |
| --- | --- | --- | --- |
| CATEGORY | RECORD | AHL RANK | LAST WEEK |
| Power play | 11.8% | 30th | 30th |
| Penalty kill | 78.8% | 23rd | 24th |
| Goals per game | 2.31 | t-26th | 30th |
| Shots per game | 29.76 | 16th | 16th |
| Goals allowed per game | 2.92 | t-16th | 19th |
| Shots allowed per game | 29.05 | t-11th | 8th |
| Penalty minutes per game | 11.00 | 6th | 4th |
| | |
| --- | --- |
| CATEGORY | LEADER(S) |
| Points | Andrew Poturalski (24), Lucas Wallmark (21), Sergey Tolchinsky (19) |
| Goals | Lucas Wallmark (11), Valentin Zykov (9), Andrew Poturalski (8) |
| Assists | Andrew Poturalski (16), Sergey Tolchinsky (13), Jake Chelios (11) |
| Power play goals | Valentin Zykov (4), Four tied (2) |
| Shorthanded goals | Five tied (1) |
| Game-winning goals | Brock McGinn, Patrick Brown, Sergey Tolchinsky (2) |
| Shots on goal | Roland McKeown (70), Phil Di Giuseppe (69), Andrew Poturalski (68) |
| Penalty minutes | Kyle Hagel (48), Mitchell Heard (45), Keegan Lowe (40) |
| Plus/minus | Matt Tennyson (+7), Levko Koper (+5), Derek Ryan, Erik Karlsson (+4) |
| Wins | Michael Leighton (8) |
| Goals-against average | Michael Leighton (2.17) |
| Save percentage | Michael Leighton (.923) |