With a depleted squad, the Checkers headed out on the road as one of the hottest teams in the AHL, but couldn't keep things going, spiraling into a four-game winless streak.
The good news is that they return home this week for a slew of games at Bojangles' Coliseum, where they haven't lost yet this season.
Week in Review
Team Statistics
Overall record

7-6-1

Home record

4-0-0

Road record

3-6-1

Last week's record

0-2-1

Last 10 games

6-3-1

Division Standings

3rd

Conference Standings

9th

League Standings

17th
Milwaukee 3, Checkers 2 (OT)
In a midweek tilt, the Checkers jumped in front of the Milwaukee Admirals on the road but couldn't hang on for the win. After Andrew Poturalski and Valentin Zykov gave the visitors a two-goal advantage, Milwaukee cut that lead in half in the final seconds of the third, then evened the score quickly to start the third. That would conclude the scoring for the rest of regulation, pushing the game to overtime. The Checkers got their chances in the extra frame, but an uncalled penalty sprung the Admirals into the zone and Trevor Smith deposited the game winner through the five hole just 80 seconds in. Michael Leighton stopped 26 shots but was saddled with the first blemish on his record.
Full recap
San Antonio 3, Checkers 1
The Checkers then headed for San Antonio to wrap up their long road trip. They again jumped on top early, as Phil Di Giuseppe lit the lamp on a power play less than three minutes into the game. That lead would stand until the beginning seconds of the middle frame, when the Rampage found their way onto the board, putting the game in a tie that would carry over well into the third. It wasn't until Sam Henley curled in from the corner and fired a sneaky wrister past Alex Nedeljkovic in the final five minutes of regulation that the tie was broken. San Antonio would ice things with an empty netter and secure themselves the 3-1 victory.
Full recap
San Antonio 2, Checkers 1
The next night's rematch was the opposite of the night before. The Rampage opened the scoring in the first and then doubled their lead early on in the second. The Checkers turned on the jets from that point on and cut the lead in half with Valentin Zykov's fifth of the year late in the second. But despite outshooting the home team 25-12 over the last two periods, the Checkers couldn't find a way past netminder Spencer Martin, and their comeback efforts fell short, heading back to Charlotte with their fourth consecutive loss.
Full recap
Three Stars Of The Week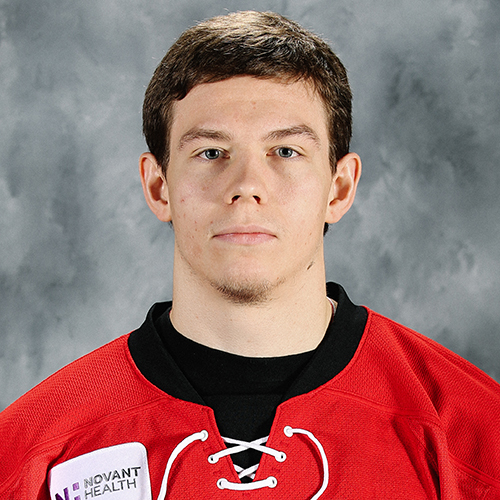 3rd Star
Valentin Zykov- 2g, 0a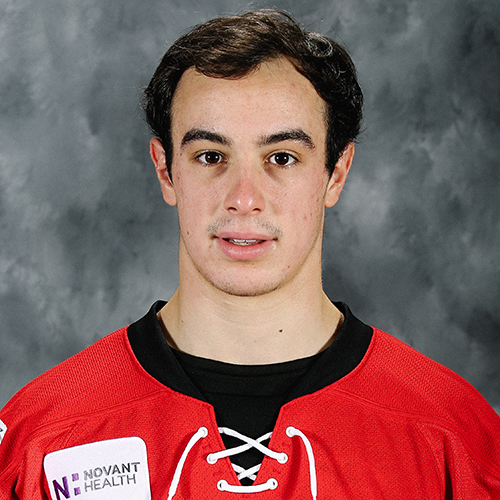 2nd Star
Andrew Poturalski- 1g, 2a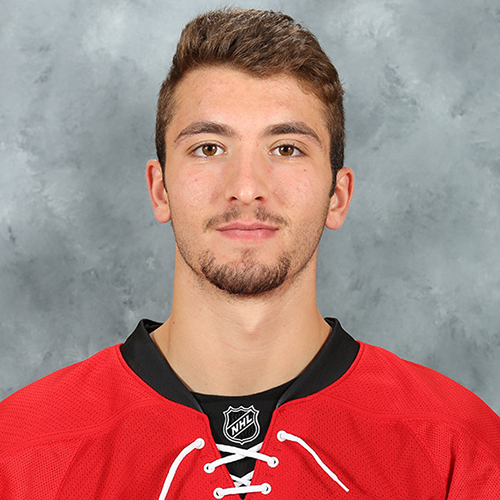 1st Star
Phil Di Giuseppe- 1g, 3a
Notables
Thought It Was A Drought
After hanging nine goals over two games against Iowa earlier this month, the Checkers' offensive production has gone bone dry. The team has recorded a total of four goals during their last four games, a mark that has contributed mightily to the team's winless skid.
"We haven't been able to generate enough scoring chances," said head coach Ulf Samuelsson after Monday's practice. "It's really hard if you're only getting eight or 10 scoring chances a game because then the pressure turns on to you having perfect defense and goaltending. That's where we are right now."
Missing Pieces
On Nov. 11, the Checkers top two scorers at the time, Derek Ryan and Brock McGinn, were recalled to Carolina, with top-scoring defenseman Matt Tennyson heading up the next day. Since losing those three, the Checkers have fallen into a four-game winless streak, one that they are currently still stuck in.
The Checkers have historically struggled without their captain in the lineup during his tenure with the team. With four games missed this season and six last season, the Checkers are 1-9-1 when Derek Ryan is not in the lineup. The offense in particular has been paltry without him, as the team has produced a total of 17 goals during those 11 games sans the captain, an average of 1.55 goals per game.
"[With McGinn and Ryan] you take away the two top players from both five-on-five and the power play," said Samuelsson. "They created a lot of scoring chances and we haven't been able to replace that with the people we have. That's something that we have to figure out."
Russian Rolling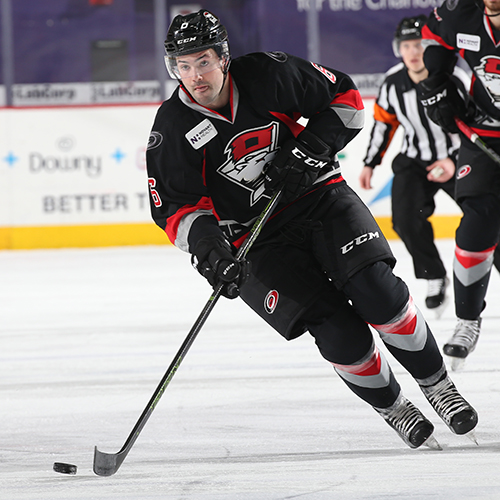 Ryan Murphy Joins Checkers On Conditioning Stint Read More
Last Week's News
One bright spot that Samuelsson pointed out on the offensive side of the puck, however, was Valentin Zykov, who potted two goals in the three games last week. The forward now ranks third on the team in scoring and is tied for the lead in goals, continuing his consistent production even without his normal linemates in McGinn and Ryan.
"Zykov is having a tremendous year," said Samuelsson. "He's playing heavy, he's creating a lot of room for other players out there."
Freshman Phenom
The other name Samuelsson threw out as someone who can keep the offense going is rookie Andrew Poturalski. In his first year as a pro, the forward continues to impress, drawing even with Derek Ryan for the team scoring lead and ranking third among all AHL rookies.
"With the call ups and so on, Poturalski has been moved up in our lineup and a lot of times he's facing the opponent's best players and most of the nights he's doing really well," said Samuelsson. "His progress is very good."
Murphy Returns
The Checkers did get a significant piece from Carolina heading into this homestand, in the form of Ryan Murphy. The blue liner comes to the Checkers on a conditioning stint, as he has found himself a healthy extra as of late with Carolina.
In his fourth year as a pro, Murphy has been a force with the Checkers, racking up 65 points in 82 games, including a career high 24 in 32 games a season ago.
An AHL All Star in 2015, Murphy certainly has the tools to be a big boost for the Checkers while he's here, but to get his full impact there will be more to it.
"He's here on a short-term basis and it's important for him to get engaged and play all in," said Samuelsson. "If he doesn't it's going to be hard for him to produce. His challenge is more mentally than anything else."
Injury Bug
After shaking off some early ailments and moving to near full strength, the Checkers' roster has taken a substantial hit, especially up front.
First was Brendan Woods, who has been out since Nov. 2 and doesn't appear to be on any sort of track to return quickly.
"It's going to be quite a while," said Samuelsson of Wood's return. "His rehab doesn't have a confirmed end date, but it's going to be a while."
Then this past weekend, the Checkers were dealt another two blows. Andrew Miller departed in the second period of Friday's game against San Antonio, missing the rest of that contest as well as the next. Then on Saturday, with the team playing all 12 healthy forwards they had, Patrick Dwyer headed to the locker room and did not return.
While their statuses remain vague, they don't appear to be as serious as Woods' injury.
"I think right now Miller could be a week or shorter," said Samuelsson. "Dwyer is maybe slightly longer. We're unfortunately just losing people left and right."
Needing an extra body, the Checkers turned to their ECHL affiliate in Florida, recalling first-year pro Levko Koper, who is tied for the Everblades lead in goals.
"He had a really good camp with us. He has good speed and is a smart player. We think he can fit into our third or fourth line right away."
Even with Koper, however, the Checkers are only carrying 12 healthy forwards, at least until Miller or Dwyer return.
Ranks
Michael Leighton ranks 4th in the AHL in goals-against average (1.66) and is tied for fourth in save percentage (0.937)
Andrew Poturalski ranks third among AHL rookies in points (13) nd is tied for fifth among rookies in assists
Trevor Carrick is tied for fourth among AHL defensemen in shots on goal
Injuries
Brendan Woods missed eight games starting Nov. 2
Andrew Miller missed one game starting Nov. 19
Transactions
Incoming
Nov. 21 - Ryan Murphy assigned to Charlotte (AHL) on conditioning stint
Nov. 21 - Levko Koper recalled from Florida (ECHL)
Outgoing
Nov. 21 - Josh Wesley assigned to Florida (ECHL)
Coming Up
Tuesday, Nov. 22 at 7 pm - Checkers vs. Chicago


Wednesday, Nov. 23 at 7 pm - Checkers vs. Chicago

Winning Wednesday presented by Farm Bureau Insurance - enjoy $1 Bud Light draughts and get a free ticket to our next Wednesday game on Dec. 14 if we win!
College Night presented by Hendrick Acura - save on tickets by using your valid college email address! Click here for info.
Teacher Appreciation Night presented by Piedmont Natural Gas
Saturday, Nov. 26 at 6 pm - Checkers vs. Iowa

Social Media Night - free selfie sticks to the first 500 fans presented by Bojangles'
Slap Shot Saturday - stick around and take a shot on goal following the game!
Family Night - save $45 (40 percent) on groups of four tickets when purchasing online!
Toy Drive presented by Country Boy Landscaping - donate a toy at the game to receive a free ticket for our game on Jan. 13!
Sunday, Nov. 27 at 1 pm - Checkers vs. Iowa

Postgame skate with the team presented by Novant Health
Toy Drive presented by Country Boy Landscaping - donate a toy at the game to receive a free ticket for our game on Jan. 13!
By the Numbers
| | | | |
| --- | --- | --- | --- |
| CATEGORY | RECORD | AHL RANK | LAST WEEK |
| Power play | 13.6% | 24th | 22nd |
| Penalty kill | 87.5% | t-5th | t-5th |
| Goals per game | 2.79 | 21st | 13th |
| Shots per game | 31.71 | 9th | 5th |
| Goals allowed per game | 2.43 | t-4th | 3rd |
| Shots allowed per game | 26.86 | 4th | 2nd |
| Penalty minutes per game | 11.00 | 2nd | 6th |
| | |
| --- | --- |
| CATEGORY | LEADER(S) |
| Points | Derek Ryan, Andrew Poturalski (13), Valentin Zykov (9) |
| Goals | Derek Ryan, Brock McGinn, Andrew Poturalski, Valentin Zykov (5) |
| Assists | Derek Ryan, Andrew Poturalski (8), Seven tied (4) |
| Power play goals | Derek Ryan, Valentin Zykov (2) |
| Shorthanded goals | Patrick Brown, Derek Ryan, Brock McGinn, Patrick Dwyer (1) |
| Game-winning goals | Brock McGinn (2), Five tied (1) |
| Shots on goal | Trevor Carrick (45), Brock McGinn (35), Three tied (29) |
| Penalty minutes | Valentin Zykov (16), Trevor Carrick (15), Kyle Hagel, Mitchell Heard (14) |
| Plus/minus | Matt Tennyson (+7), Andrew Poturalski (+6), Derek Ryan (+4) |
| Wins | Michael Leighton (6) |
| Goals-against average | Michael Leighton (1.66) |
| Save percentage | Michael Leighton (.937) |