The Carolina Hurricanes today announced that they have named Mike Vellucci as head coach of the Charlotte Checkers. Vellucci replaces Ulf Samuelsson, who the NHL's Chicago Blackhawks today hired as an assistant coach.
Vellucci, 50, is in his fourth season as the Hurricanes' assistant general manager, where he oversees scouting and player development. He will continue to serve in that role while coaching the Checkers.
"I couldn't be more thrilled with this hire," said Checkers owner Michael Kahn. "Mike's familiarity with our organization will bring both continuity and stability to our quest for the Calder Cup."
"Mike has more than 20 years of coaching experience, including more than 800 games as a head coach in the Ontario League," said Francis. "He is excited to get back behind the bench and we appreciate his willingness to take on this additional responsibility."
Prior to joining the Hurricanes, the native of Farmington, MI, spent 14 seasons at the junior level with the Ontario Hockey League's Plymouth Whalers, primarily as the team's head coach and general manager.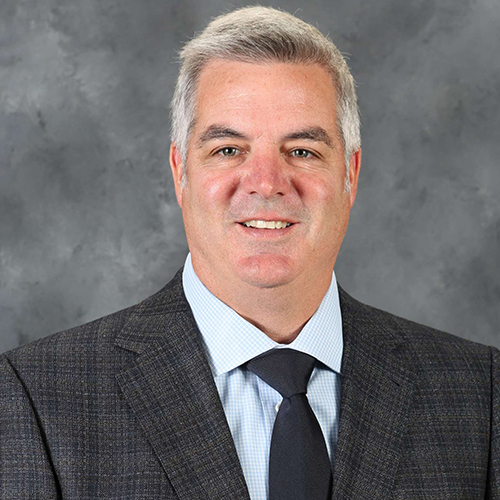 With the Whalers, Vellucci guided the team to a cumulative record of 468-322-36 and won the Matt Leyden Trophy as OHL coach of the year during a 2006-07 OHL championship season and again in 2012-13. He also captured the OHL Executive of the Year award in 2012-13, making him the first to receive both honors in the same season.
Prior to joining the Whalers, Vellucci was with Detroit Compuware of the North American Hockey League (NAHL), where his teams went 241-82-27 in the regular season from 1994-99, and captured U.S. national championships in 1994 and 1999. The Ambassadors also captured two NAHL regular-season titles and four Robertson Cups. Vellucci played professionally in the IHL, AHL, ECHL and BHL from 1986-89. Selected by the Hartford Whalers in the seventh round of the 1987 NHL Entry Draft, Vellucci played for Hartford during the 1987-88 season.
Samuelsson, 53, will begin his third tenure as an assistant coach in the NHL, having previously filled the role with the Phoenix Coyotes (2006-11) and New York Rangers (2013-16).
In his lone campaign as a head coach in North America last season, the native of Fagersta, Sweden, guided the Checkers to a 39-29-8 record, including a 26-9-6 run beginning Jan. 10 that resulted in the team qualifying for the Calder Cup Playoffs for the first time since 2013 via a tiebreaker on the last day of the regular season. Under Samuelsson, the Checkers set a franchise record with 27 home victories.
Vellucci becomes the fourth head coach in the Checkers' AHL history, following Jeff Daniels (2010-15), Mark Morris (2015-16) and Samuelsson (2016-17).