The American Hockey League today announced that Charlotte Checkers Chief Operating Officer Tera Black has won the James C. Hendy Memorial Award as the league's outstanding executive for the 2015-16 season.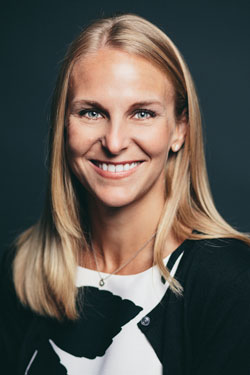 Currently the league's only female COO, Black is the first woman to earn the honor since it was first awarded following the 1961-62 season.
Overseeing all of the day-to-day business of the Checkers organization, Black led the initiative that saw the team move to Bojangles' Coliseum in 2015-16, a massive project which included a complete refurbishment of an arena that originally opened in 1955 and which has provided the Checkers with a viable long-term future. She has also succeeded in enlarging and strengthening the Checkers' footprint in the Charlotte community, and her knowledge, commitment and leadership have allowed the Checkers to remain at the forefront of digital and social media as well as creative marketing strategies.
Black's other accomplishments since becoming the team's COO in 2008 include leading the team through its transition from the ECHL to the AHL in 2010 and helping the team win the AHL's Excellence in Community Service award three times in its first five seasons in the league.
Prior to joining the AHL, Black won several ECHL awards with the San Diego Gulls and the Checkers, including three consecutive Excellence in Marketing awards and a Media Relations Director of the Year honor.