The Charlotte Checkers and Verizon Wireless today announced that they have launched the Pass it Forward community campaign, which is designed to surprise with random acts of kindness throughout Charlotte.
Throughout the 2016-17 season, Checkers players, the CheckMates dance team and/or the team's mascot, Chubby, will appear at various locations around Charlotte to meet fans, take photos and distribute gift cards, tickets and other prizes at random. The goal is to create a positive social movement that begins with these events, encouraging recipients to "pass it forward." In turn, those touched by the program will be encouraged to share their own personal random acts of kindness using the #Verizon and #LetsGoCheckers hashtags.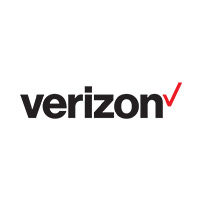 "Verizon Wireless is proud to partner with the Charlotte Checkers to create moments of kindness in the communities in which we live and work. We hope this campaign will inspire Charlotteans to pass it forward to others throughout the Charlotte community," said Roger Tang, president – South East Market for Verizon.
The first event will take place on Monday, Nov. 21, at a surprise time and location. Checkers fans can receive hints about future events by downloading the Checkers' official app, presented by Verizon, for iOS and Android (coming soon) and subscribing to notifications. By checking in at each location through the app, fans can also earn points that can be used towards redeeming special Checkers prizes, including autographed items, merchandise discounts and more.
Verizon Communications Inc. (NYSE, Nasdaq: VZ), headquartered in New York City, has a diverse workforce of nearly 162,700 and generated nearly $132 billion in 2015 revenues. Verizon operates America's most reliable wireless network, with 113.2 million retail connections nationwide. The company also provides communications and entertainment services over mobile broadband and the nation's premiere all-fiber network, and delivers integrated business solutions to customers worldwide.