The Checkers Charitable Foundation is a 501C3 that exists to assist in the funding of non-profits in the Carolinas that focus on promoting the health, character, education and success of children and adolescents.
As the winner of the American Hockey League's Award of Excellence for Community Service four times in our first eight seasons in the league with a total of $5.4 million donated since 2006, the community is at the center of everything we do.
Fundraising initiatives include Checkers theme nights, special events such as the Checkers Annual Charity Golf Tournament, community outreach programs and live jersey auctions. Proceeds from fundraising are then distributed to numerous charities in the Carolinas. With your support, the Checkers Charitable Foundation is able to provide funding to deserving local non-profits to support their missions and impact the community.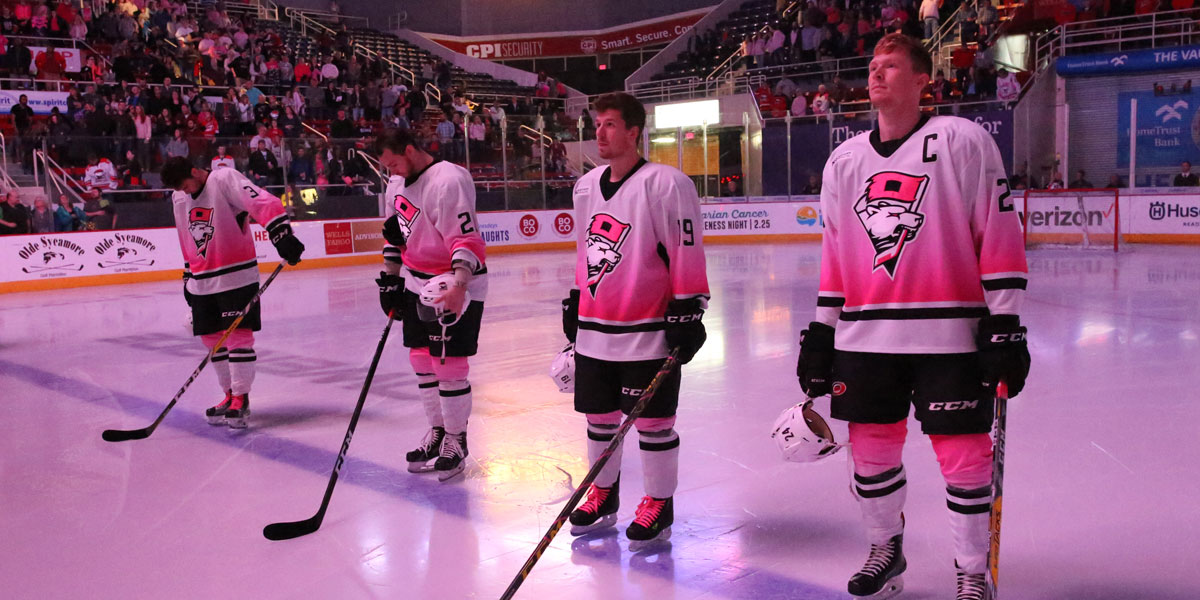 How to Get Involved
Donate
Make an online donation or check out our latest auction items anytime.
Fundraisers
Our goal for your organization is to generate high levels of revenue in one night and utilize a Checkers game as a vehicle to promote your organization's goals and mission statement.
Special Announcements
In-game birthday, anniversary, proposal and other special requests can be fulfilled based on availability and donation criteria.
Donation Requests
The Checkers are often able fulfill requests for in-kind donations to be used for silent auctions, raffles and other community fundraising purposes. To inquire about this possibility, please fill out
our Donation Request Form
.