The 10-year agreement, which contains two five-year options, is contingent upon a Charlotte City Council vote to approve $16 million in funding for renovations to the Coliseum that are necessary to raise the building to American Hockey League standards. The vote will take place on Dec. 8.
"We are extremely excited about the possibility of returning to our roots at Bojangles' Coliseum," said Tera Black, the Checkers' chief operating officer. "We believe the move would be greatly beneficial for our organization, our fans and the city of Charlotte."
The $16 million in funding requested by the CRVA is comprised of $12 million previously proposed for amateur sports and civic events. An additional $4 million in improvements is needed to accommodate the Checkers and the infrastructure demands of an American Hockey League team.
The Checkers' history at Bojangles' Coliseum dates back to Charlotte's first professional hockey game in 1956. The team occupied the facility at various points between then and 2005, when it moved to its current location at Time Warner Cable Arena.
Questions and Answers about the potential move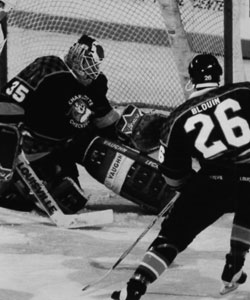 What prompted the Checkers to agree to move back to Bojangles' Coliseum? How long have the Checkers been contemplating this?
We're always looking at what is best for our fans, the community and the Checkers, and we're excited about the possibility of bringing Charlotte hockey home to its roots at Bojangles' Coliseum. We believe this to be the best move for the entire Checkers organization long term.
Would the move be a financially-driven decision? Don't the numbers work out for you to remain at Time Warner Cable Arena?
We think bringing hockey home to Bojangles' Coliseum would have multiple benefits for our fans, the community and the organization as a whole for many reasons, including team economics. The economics would simply work better at Bojangles' Coliseum.
What kinds of upgrades are being planned at Bojangles' Coliseum?
Upgrades would include a new high-tech scoreboard, external digital marquees, digital ribbon boards, new seats, new premium seating areas, internal branding specific to the Checkers, new hockey related amenities, etc.
Where would the money for the upgrades come from? Is this public tax dollars we're talking about?
The CRVA is seeking city funds to make the arena viable for hockey and other events and to revitalize the Independence Corridor, an effort the Checkers are very proud to be such a key part of.
Would the Checkers still move to Bojangles' Coliseum if you are unable to secure the funding?
The CRVA is requesting these upgrades. We agree they are necessary to help the arena generate new revenue and improve the return on investment of a public asset that is underutilized. Although we are confident that the proposal makes sense for all parties, if the funding is not approved by the City Council, we as an organization would need to revisit all of our options.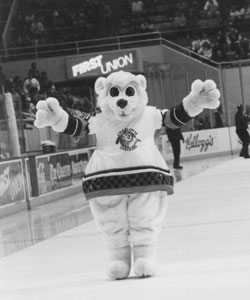 You used to play at Bojangles' Coliseum but left. Why are you moving back now?
When we chose to leave Bojangles' Coliseum in 2005, the facility was in need of upgrades that are only now being considered. Moving to Time Warner Cable Arena was a key reason why we were able to join the American Hockey League in 2010. With the proposed renovations bringing the arena to AHL standards, we will be able to return to our home and enjoy the benefits of being a primary tenant.
From a fan perspective, what do you think would be the biggest benefit of returning to Bojangles' Coliseum?
Longtime fans know how great the Checkers hockey experience is at Bojangles' Coliseum, and there would be more energy and excitement than ever with the skill and speed of AHL hockey. We think there are many aspects of this move that would translate into a better overall experience for our fans, including better game dates, more weekend games and convenient parking. The renovations would allow us to maintain the same entertainment value they are used to in a more intimate, hockey-specific environment.
What are some challenges you might face?
We understand that some fans might prefer one location over another, but we're confident they will quickly understand how our move would enhance their enjoyment of Checkers hockey in so many ways. Our entertainment value would not change. In fact we believe it would be better.
Are you worried about losing part of your fan base if you were to move?
We know many longtime fans will be excited about our potential return to Bojangles. We are confident that with the arena renovations and with our commitment to providing the best possible entertainment value and experience that this move would renew our promise of keeping hockey in Charlotte. The exciting, intimate atmosphere, affordable fun and easy drive would allow fans of all types to enjoy hockey for years to come.
Do you think new fans who like the location and amenities at Time Warner Cable Arena would follow you to Bojangles' Coliseum?
Our longtime fans remember how great the Checkers hockey experience felt at Bojangles' Coliseum. Checkers hockey has always been synonymous with family and affordable fun, and we intend to continue that tradition for years to come. Further, this would allow us a lot more creativity with respect to concessions and fan amenities.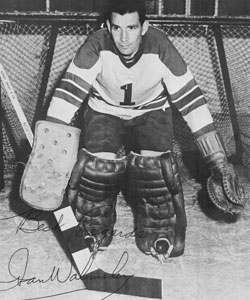 What would happen to ticket prices when you move to Bojangles' Coliseum? Would beer and other concessions be priced lower than what fans have been paying at Time Warner Cable Arena?

Checkers hockey has always been synonymous with affordable family fun and we see no reason why that should change now or in the future.

What kind of support have the Checkers received from local government organizations, such as the Charlotte Chamber, Charlotte Regional Visitors Authority and Charlotte Regional Partnership?

The Independence Corridor revitalization has a lot of support, and making Bojangles' Coliseum a hub for Checkers hockey and other events is an important part of that effort.

How long would the Checkers be committed to play at Bojangles' Coliseum under the agreement with the CRVA?

The agreement will be for 10 years with two five-year options after that.

As your NHL parent club, how do the Carolina Hurricanes feel about the move? Have you consulted with the Hurricanes about the move?

We have and they are supportive and excited about the opportunity this presents for the development of their young prospects. Michael Kahn is not only the owner of the Checkers, he is also the largest minority partner with the Hurricanes. Organizationally, this would be the best move for the long-term sustainability of developing hockey players for the National Hockey League.

What does this mean for the rest of this season?

We are looking forward to what would be a great last season at TWCA as we prepare for our return home to Bojangles' Coliseum. The Coliseum will celebrate its 60th anniversary next year and we would be thrilled to be able to help modernize such a wonderful piece of Charlotte history. We have a strong ownership group and a solid management team. This move would strengthen our franchise by giving us more control over every aspect of business, which would allow us to create the best possible experience for our fans and community going forward.

The Charlotte Checkers announced today that they have reached a tentative agreement with the Charlotte Regional Visitors' Authority to return to Bojangles' Coliseum beginning with the 2015-16 season.