Now that we're affiliated with the Florida Panthers, we're going to spend the next several weeks introducing you to some of their prospects that could end up on the Checkers' roster at some point. Now up: Brady Keeper.
WHO IS HE?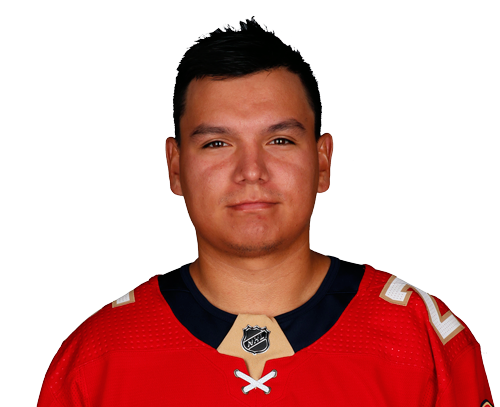 FULL BIO
Brady Keeper is a 24-year-old defenseman who is set to begin his second professional season in the Panthers organization. After signing with Florida as a free agent out of the University of Maine, he spent the majority of last season in Springfield but has also played in two NHL games, including one in last season's play-in round against the New York Islanders. He signed a new two-way contract with the Panthers this past August.
WHAT KIND OF PLAYER IS HE?
An all-around defenseman capable of contributing in any situation, Keeper is also known as a character player who brings an element of toughness to his team.
WHAT HAPPENED LAST SEASON?
Keeper ranked seventh in the AHL and first among rookies with 108 penalty minutes, but that doesn't tell the whole story. He chipped in a respectable 18 points in 61 games, including a handful on the power play. Two of his three game-winning goals were in overtime.
WHAT DOES COACH GEORDIE KINNEAR SAY?
"Brady is probably one of the most popular guys on the team. Team first, sticks up for teammates and plays the right way. He's a player that no one likes to play against but everyone wants on their team. He has a lot of things that are NHL – the vision, the ability to play in tight areas and make plays at the offensive blue line. He's got a great head for the game."
WHAT'S A FUN FACT ABOUT HIM?
He is the first person of the Pimicikamak Cree Nation to play an NHL game. He took part in
a special ceremony involving First Nations representatives
prior to his debut and
received a hero's welcome
upon returning home.
CAN I SEE SOME HIGHLIGHTS?
Sure.
DID I MISS ANY OTHER PROFILES?
Maybe.