Now that we're affiliated with the Florida Panthers, we're going to spend the next several weeks introducing you to some of their prospects that could end up on the Checkers' roster at some point. Now up: John Ludvig.
WHO IS HE?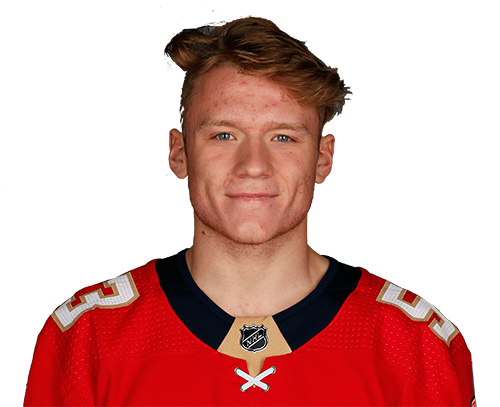 FULL BIO
John Ludvig is a 20-year-old defenseman who seems poised to turn pro after completing his third season with Portland of the WHL. Florida's third-round draft pick in 2019, which was his second year of eligibility, Ludvig signed his entry-level contract with the Panthers this past March.
WHAT KIND OF PLAYER IS HE?
Known more for his play on the defensive side of the ice and his toughness up until that point, Ludvig shows signs of developing into more of a two-way threat after a considerable offensive breakout last season.
WHAT HAPPENED LAST SEASON?
Ludvig posted 62 points in 60 games, which was good for third among WHL blueliners and earned him a spot on the WHL West First All-Star Team. An outstanding total for any defenseman, it's all the more remarkable considering that he totaled just 25 points in 109 previous games over his first two seasons. As team captain, he led the Winterhawks to a league-best 45-11-7 record.
WHAT DOES HE SAY?
"I've always been a defensive, physical guy,"
Ludvig told the Panthers' official website
. "But I knew this year I wanted to step up my offensive game, so that's been more of my focus this year."
WHAT'S A FUN FACT ABOUT HIM?
His father, Jan Ludvig, played seven NHL seasons with New Jersey and Buffalo. John is a dual citizen of Canada and the Czech Republic.
CAN I SEE SOME HIGHLIGHTS?
Sure.
DID I MISS ANY OTHER PROFILES?
Maybe.