Now that we're affiliated with the Florida Panthers, we're going to spend the next several weeks introducing you to some of their prospects that could end up on the Checkers' roster at some point. Now up: Grigori Denisenko.
WHO IS HE?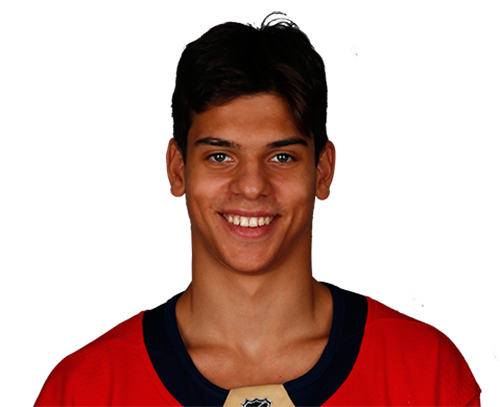 FULL BIO
Grigori Denisenko is one of Florida's top prospects who has been playing in Russia since the Panthers drafted him in the first round, 15th overall, in 2018. He is expected to make the jump to North America next season and might be a longshot to play in the AHL, though his two-way contract makes additional development time a possibility if necessary.
WHAT KIND OF PLAYER IS HE?
A highly-skilled winger with speed and playmaking ability, he is also known for aggressive physical play despite his 5-foot-11, 176-pound frame.
WHAT HAPPENED LAST SEASON?
In his second full season with Lokomotiv Yaroslavl, his numbers (six goals and six assists in 38 games) do not jump off the page, although limited playing time as one of the younger players in the league (he only turned 20 this past June) certainly plays a role in that. He has been dominant against his peers, however, scoring nine points in seven games in each of the last two World Junior Championships. He captained Russia to a silver medal in that tournament this past season.
WHAT DID FORMER PANTHERS GENERAL MANAGER DALE TALLON SAY?
"He is a highly skilled and hard-working young player who has a bright future in our organization," said Tallon
upon signing Denisenko's entry-level deal in May
. "We look forward to having him challenge for a position on the Panthers roster next season."
WHAT'S A FUN FACT ABOUT HIM?
He just earned his Florida driver's license.
CAN I SEE SOME HIGHLIGHTS?
Sure.
DID I MISS ANY OTHER PROFILES?
Maybe.