Now that we're affiliated with the Florida Panthers, we're going to spend the next several weeks introducing you to some of their prospects that could end up on the Checkers' roster at some point. Now up: Philippe Desrosiers.
WHO IS HE?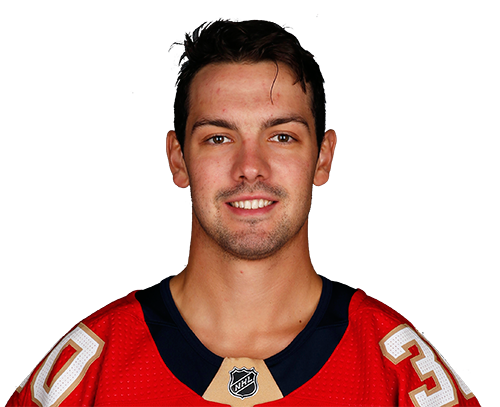 FULL BIO
Philippe Desrosiers is a 25-year-old goaltender who is set to play his second season in the Florida Panthers organization after signing a new contract in October. A second-round draft pick by the Dallas Stars in 2013, he's worked his way up through the ranks, splitting each of his first four pro seasons between the AHL and ECHL. Last season marked his first full campaign in the AHL.
WHAT HAPPENED LAST SEASON?
As the only goaltender to spend the entire season with the Panthers' previous affiliate in Springfield, Desrosiers led the team in games played (29) and wins (16), both of which were easily his career bests in the AHL. He had a 62-save game against Lehigh Valley in December that marked the highest total in the league all season. He won both of his starts against the Checkers in overtime and was excellent in shootouts, stopping 14 of 16 attempts.
WHAT DOES COACH GEORDIE KINNEAR SAY?
"He had a career year last year and is a guy that competes every day. Players love to play for him because of his ultra-competitive attitude in games and in practices. He has that 'every-dayer' mentality. He's come a long way and he'd be the first one to admit that he's still got a lot of work to do, but when you're willing to put the work in and are very coachable, you can get there. He had a good year last year and he wants to be able to build on that."
WHAT'S A FUN FACT ABOUT HIM?
As a junior, he was the Canadian Hockey League's Goaltender of the Year in 2014-15 – a season that also saw him capture a Quebec Major Junior championship with Rimouski. Others to win that award include current NHL goalies Carter Hart, Darcy Kuemper and Carey Price.
DID I MISS ANY OTHER PROFILES?
Maybe.